Smart dates just got smarter
Credo's in-house development team works tirelessly to improve the user experience of our platform, MyCredo.
We have enhanced the smart dates for reporting.
Various reports, including performance reports can be run in MyCredo per account or group of accounts. The smart dates below have been enhanced to include United Kingdom as well as South African Tax periods and "Since Inception".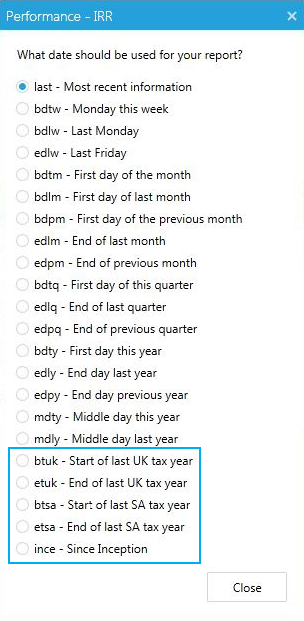 Get in touch for assistance or more information.
MyCredo Support
UK +44 (0)20 7968 8324
SA +27 (0)11 463 6312
mycredo-support@credogroup.com