Quality Control
Jason Spilkin August 2023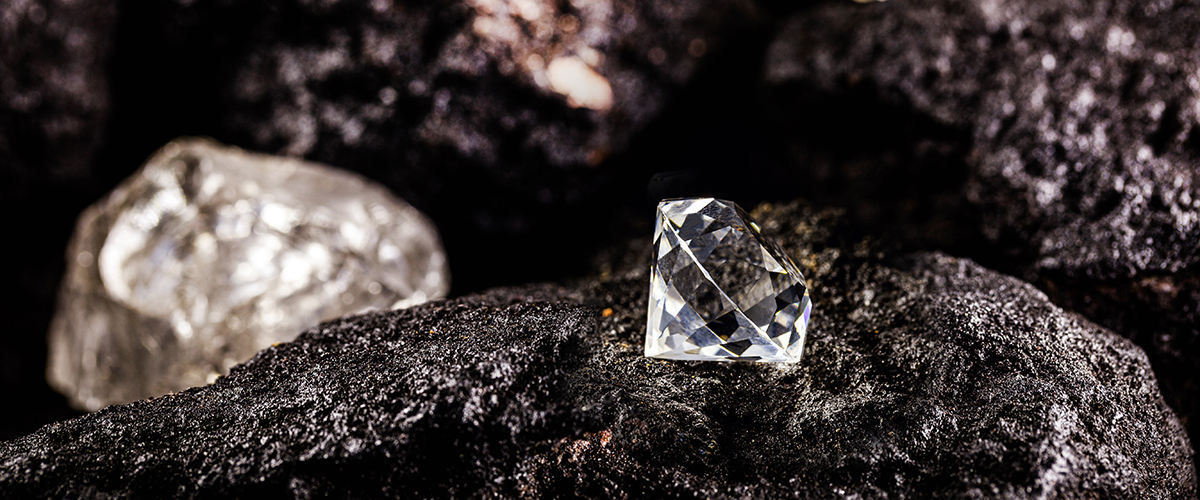 We are often asked "what is your investment philosophy". It is not a simple question. Our focus is on buying a portfolio of individual shares, representing stakes in underlying businesses, based on our "bottom up" appraisal of prospective returns over the medium term, and balanced against risks. Hence our style is an output, rather than an input.
Devout value investors typically seek to buy a dollar's worth of value at 50 cents but often give little consideration for whether that dollar will grow or wither over time. Some fixate on investing only within an "investable universe" of shares which screen cheapest based on chosen valuation multiples. Indeed, that is the way the MSCI World Value index is created; from the "top-down", ranking shares based on valuation multiples (price-to-book, price-to-earnings, dividend yield) and taking the cheapest cut, with no consideration of the underlying businesses. Many of the shares would be cheap for a reason in that they are structurally challenged. Some might be hidden gems, only temporarily out of favour due to the market's short termism, though one needs to turn over a lot of rocks to find these.
Growth investors focus on owning shares with the highest growth – profitability be damned! The MSCI World Growth index is created in a similar way, based on historical and estimated growth in revenue and earnings per share (EPS), with little consideration of the sustainability of that growth. Ultimately, sustainable growth is dependent on profitability. The only way to grow whilst making persistent losses, is to plug the hole with external financing (by raising debt or equity).
Quality is another style cliché, which can mean different things to different people. The MSCI World Quality index is calculated using measures of: (1) profitability (high return on equity), (2) stability of EPS growth (low volatility), and (3) financial leverage (low ). Personally, we would add a fourth category to that checklist, namely earnings quality, which measures the conversion of earnings into cash flow. Earnings are an opinion which can be inflated by management, even aided and abetted by unscrupulous accountants. Cashflow is not subjective.
Charlie Munger has strong views about profitability, "Over the long term, it's hard for a stock to earn a much better return than the business which underlies it earns. If the business earns six percent on capital over forty years and you hold it for those forty years, you're not going to make much different than a six percent return - even if you originally buy it at a huge discount. Conversely, if a business earns eighteen percent on capital over twenty or thirty years, even if you pay an expensive looking price, you'll end up with one hell of a result." Implicit in Munger's argument, is that over the long term a stock's rerating or derating tends towards zero, hence it's better to pay a fair multiple for a quality business, than a cheap multiple for a so-called cigar butt.
Munger is not wrong. All else being equal, a company's sustainable growth rate is a mathematical function of its return on capital (ROC) and the pay-out ratio. The total return will tend towards the company's ROC if (and only if) all the capital can be reinvested at the ROC. These "compounders" are what Munger was referring to.
However, if all the capital were paid out (as a dividend or share buyback), the total returns would tend towards the earnings yield (like a perpetuity) since no rate of EPS growth could be sustained. Warren Buffett aptly refers to profitability as "earning power" because it measures the latent potential for growth, though not necessarily the actual growth. By way of analogy, a Porsche has a bigger engine and higher top speed than a Volkswagen Beetle; however, a Porsche in a 60-speed zone is limited to the same speed as the Beetle.
Earnings quality is relevant because accounting has rigid rules, which can disguise highly profitable companies, providing opportunities. By way of an example, assume you have two identical compounders which trade at the same vertigo valuation. If company A enters a nil premium, all-share merger with company B, then generally accepted accounting principles (GAAP) decree that a goodwill balance must be recorded on the balance sheet - equal to the difference between the acquisition (market) price and the book value of the (deemed) target. Though no cash has been invested, the new company's ROC would drop precipitously. To add insult to injury, if the goodwill were amortised, then the EPS would also drop materially – at the stroke of the accountant's pen. The merged gems would, per the MSCI's methodology, become rocks, possibly falling out of the MSCI World Quality index to rub salt into the wounds. None of this would affect the cash flow statement.
Consistent cash conversion (i.e. high earnings quality) combined with strong organic growth provides prima facie evidence of "capital lightness" which is not always evident from profitability ratios due to many accounting quirks. An example from our current holdings is Flutter Entertainment plc, where the accounting profitability is grossly understated due to goodwill balances (and amortisation) emanating from two large and highly accretive all-share mergers.
Styles are not mutually exclusive, they intersect, like a Venn diagram. We would describe ours as quality and value. Though we hold some individual shares which might be deemed "growth", our overall portfolio is highly correlated to value and has consistently exhibited a below market P/E multiple.
When evaluating a company, we appraise prospective returns from three sources: (1) EPS growth (2) dividend yield, and (3) re-rating potential. We are prepared to pay a higher multiple for more EPS growth plus dividend yield, since that would represent our prospective return absent re-rating potential - which is dependent on the vagaries of the market. Unlike the devout value investor, we are cognisant of EPS growth. In contrast to the growth investor, we care what multiple we pay. Moreover, we focus on quality since this determines both growth potential and sustainability of capital returns. Like beauty, quality can be in the eye of the beholder.
---
---
This article has been created for information purposes only and has been compiled from sources believed to be reliable. None of Credo, its directors, officers or employees accepts liability for any loss arising from the use hereof or reliance hereon or for any act or omission by any such person, or makes any representations as to its accuracy and completeness. This document does not constitute an offer or solicitation to invest or divest, it is not advice or a personal recommendation nor does it take into account the particular investment objectives, financial situation or needs of individual clients and if you are interested in any of the information contained herein, it is recommended that you seek advice concerning suitability from your investment advisor. Investors are warned that past performance is not necessarily a guide to future performance, income is not guaranteed, share prices may go up or down and you may not get back the original capital invested. The value of your investment may also rise or fall due to changes in tax rates and rates of exchange if different to the currency in which you measure your wealth. Credo Capital Limited is authorised and regulated by the Financial Conduct Authority, is a member of the London Stock Exchange, and is an Authorised Financial Services Provider in South Africa.