The airline consumers love to hate
Jason Spilkin October 2023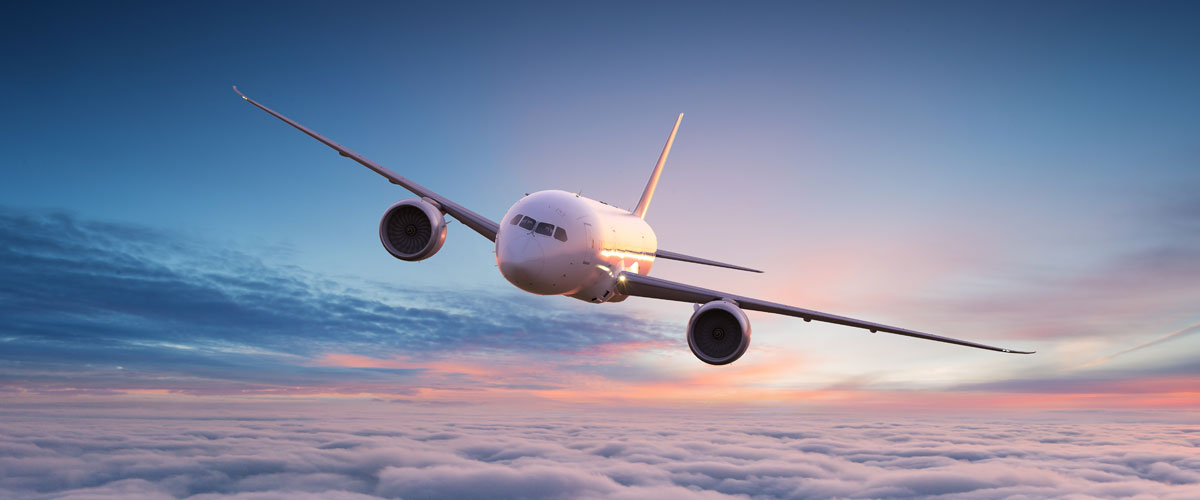 According to Michael O'Leary, the outspoken CEO of Ryanair, "The most influential person in Europe in the last 20-30 years has been Margaret Thatcher". Up until 1986, European airlines were state owned monopolies. Thereafter, under partial European Economic Community (EEC) deregulation, airlines could begin intra-EEC services, so long as one of the two governments approved. It was the "Iron Lady" who, despite ire from her EEC counterparts, wrote a blank cheque to private enterprise to contest any EEC route with one leg in the UK. The deregulatory trend, which started under Thatcher, continued with the establishment of the European Union (EU) in the 1990s and its expansion in the 2000s.
O'Leary joined Ryanair in 1988 and under his stewardship they adopted a low-cost carrier (LCC) model. These are the airline equivalent of German "hard discounters" - Aldi and Lidl. Ryanair has been equally popular on the continent. Their strategy is to operate with the lowest unit operating costs, and the company goes to unconventional lengths to achieve this. Whereas legacy carriers predominantly fly out of expensive, congested hubs like Heathrow, Ryanair flies mostly out of cheaper, less jammed regional airports such as Stansted. Fewer delayed flights are a bonus. By operating a uniform fleet of Boeing 737s, it lowers ownership cost. It also simplifies servicing, parts inventory, and availability. Pilots are incentivised to be on time and staff numbers are kept to a minimum. Tickets can only be purchased directly online by consumers, which cuts out agent commissions, and the price excludes any "ancillaries" (food, drinks, handling luggage, printing out tickets), which represent an upsell opportunity.
When it comes to charging for optional extras, Ryanair has been described by Which? magazine as the "worst offender". O'Leary is shameless: "Anyone who thinks Ryanair flights are some sort of bastion of sanctity where you can contemplate your navel is wrong. We already bombard you with as many in-flight announcements and trolleys as we can. Anyone who looks like sleeping, we wake them up to sell them things……. If drink sales are falling off, we get the pilots to engineer a bit of turbulence. That usually spikes sales".
Should you be careless enough to forget printing your boarding pass, Ryanair will charge you €60 for that privilege. The company even considered a "pay per pee" policy and getting rid of one toilet in their planes to allow for more seats. Thankfully both these ideas were shelved.
Customer service, which the Economist magazine described as "appalling" is unabashedly sacrificed at the altar of lowest possible price point. Yet, Ryanair remains the airline consumers love to hate. If you should be so unlucky as to miss your flight and ask for a refund, "We don't want to hear your sob stories. What part of no refund don't you understand", according to O'Leary.
A survey by Which? magazine found that the airline was the "least liked short haul airline" for six years in a row. O'Leary does not care about small, biased samples of disgruntled ex-customers from the "chattering classes… who drive their SUVs down to Sainsbury's and buy kiwi fruit, flown in from New Zealand".
Amongst budget travellers, Ryanair remains as popular as ever and their market share numbers don't lie. "Why are we carrying 81 million passengers if we're this terrible? We have the lowest fares, we have brand new aircraft, we have the most on time flights". Ryanair's attitude seems to be that with prices as low as theirs, you can't conceivably complain. We do not think they are wrong. Ultimately consumers vote with their feet.
Ryanair is poised to continue their market share gains over the coming decade. The company consistently generates industry leading profitability and there remains ample runway (pun intended) in Europe where Ryanair represents only about 10% of daily flights and capacity remains tight.
Though Covid-19 was kryptonite for airlines, in its aftermath, Ryanair's unit cost advantage has widened, their competitive position is now even stronger. The company benefits from a uniquely unlevered balance sheet (in an environment where interest rates have risen), owns their whole fleet (lease rates paid by competitors have increased materially) and has a full order book of new Boeing 737s negotiated at ridiculous rates during the height of Covid-19 (new plane orders placed today will only be delivered in seven years' time). Indeed, Ryanair is currently one of only two European airlines to have increased their capacity from 2019 levels. By 2026, their capacity should be roughly 50% larger than 2019 levels, based on their current order book.
We always prefer investing in companies where management are significant equity holders, which aligns interests on the upside but more importantly, on the downside. O'Leary is a top ten shareholder with a stake currently valued around €700m, representing significant "skin in the game". At 62 years old he could be described as a "high energy person", to coin a Trumpism. Last year he claimed no intention of retiring before renewing his contract until 2028. He remains a maverick, who has challenged the status quo for the past 30 years and his long-term focus has positioned the company enviably over the coming decade. They say that imitation is the sincerest form of flattery and today it is noteworthy that legacy carriers are adopting some of his hitherto radical ideas.
Today, Ryanair seems to us to be a Growth stock trading at a Value multiple. At a P/E multiple of approximately 9 times, the valuation is languishing below pre-covid lows, despite profit margins not being inflated and the growth outlook healthier than we can remember. Thankfully, we aren't reliant on any multiple "rerating" to generate attractive returns.
We expect earnings to compound at a satisfactory mid-teen percentage annually over the medium-term. Any reinstated dividend could be a positive catalyst for rerating. Gravy on top of this Irish stew.
---
---
This article has been created for information purposes only and has been compiled from sources believed to be reliable. None of Credo, its directors, officers or employees accepts liability for any loss arising from the use hereof or reliance hereon or for any act or omission by any such person, or makes any representations as to its accuracy and completeness. This document does not constitute an offer or solicitation to invest or divest, it is not advice or a personal recommendation nor does it take into account the particular investment objectives, financial situation or needs of individual clients and if you are interested in any of the information contained herein, it is recommended that you seek advice concerning suitability from your investment advisor. Investors are warned that past performance is not necessarily a guide to future performance, income is not guaranteed, share prices may go up or down and you may not get back the original capital invested. The value of your investment may also rise or fall due to changes in tax rates and rates of exchange if different to the currency in which you measure your wealth. Credo Capital Limited is authorised and regulated by the Financial Conduct Authority, is a member of the London Stock Exchange, and is an Authorised Financial Services Provider in South Africa.